Vlog From Our DIY Workshop 工作坊最新視頻資訊
OUR YOUTUBE CHANNELS 我們的油管頻道
We create 3 Youtube Channels and offer vidio clips which exhibit DIY techniques, nature documentary , and cultural legacies respectively to those audience who are hobbyists or interested in these topics. You may subscribe our channels for watching all our vids according to the "urls" shown below:
我們開設了油管頻道,製作了一些工藝技術和消閒的視頻短片,示範如何按步就班,掌握一些工藝技術和工具,嘗試自行進行家居維修,模型製作,工藝創作等,歡迎觀賞訂閱:
| | | |
| --- | --- | --- |
| | | |
| Um-DIY-Workshop | Natural Wonders | Wandering among Cultural Legacy |
Our Committment to Creaivity 我們對創新的理念

For more than three decades, we've been working hard to achieve the seamless fusion of old with new, east with west and art with science. Neither a clumsy mixture nor a simple crossover can satisfy us. We've never thought that we 've really made it. Yet we've tried our best to approach it without regret.
In this approximately 36sec promotion trailer in mpg-1 file of 4.3MB created in 2009, we not only show our committment to creative industry (Quicktime needed)., but also demonstrate a low cost production of mutimedia ad on the internet is simple and possible. More samples are available. Just click and check.
在30年多的歲月裡,我們曾努力不 懈地嘗試,揉合現代和傳統、東方和西方、藝 術和科技,我們不敢奢言成功、或滿足於簡單 的混合、以至笨拙的結合,但卻無悔追 尋這36秒的動畫, 表達我們對創作的理念, 也展示低成本創作之可能. 網頁內有更多我們的創作樣本.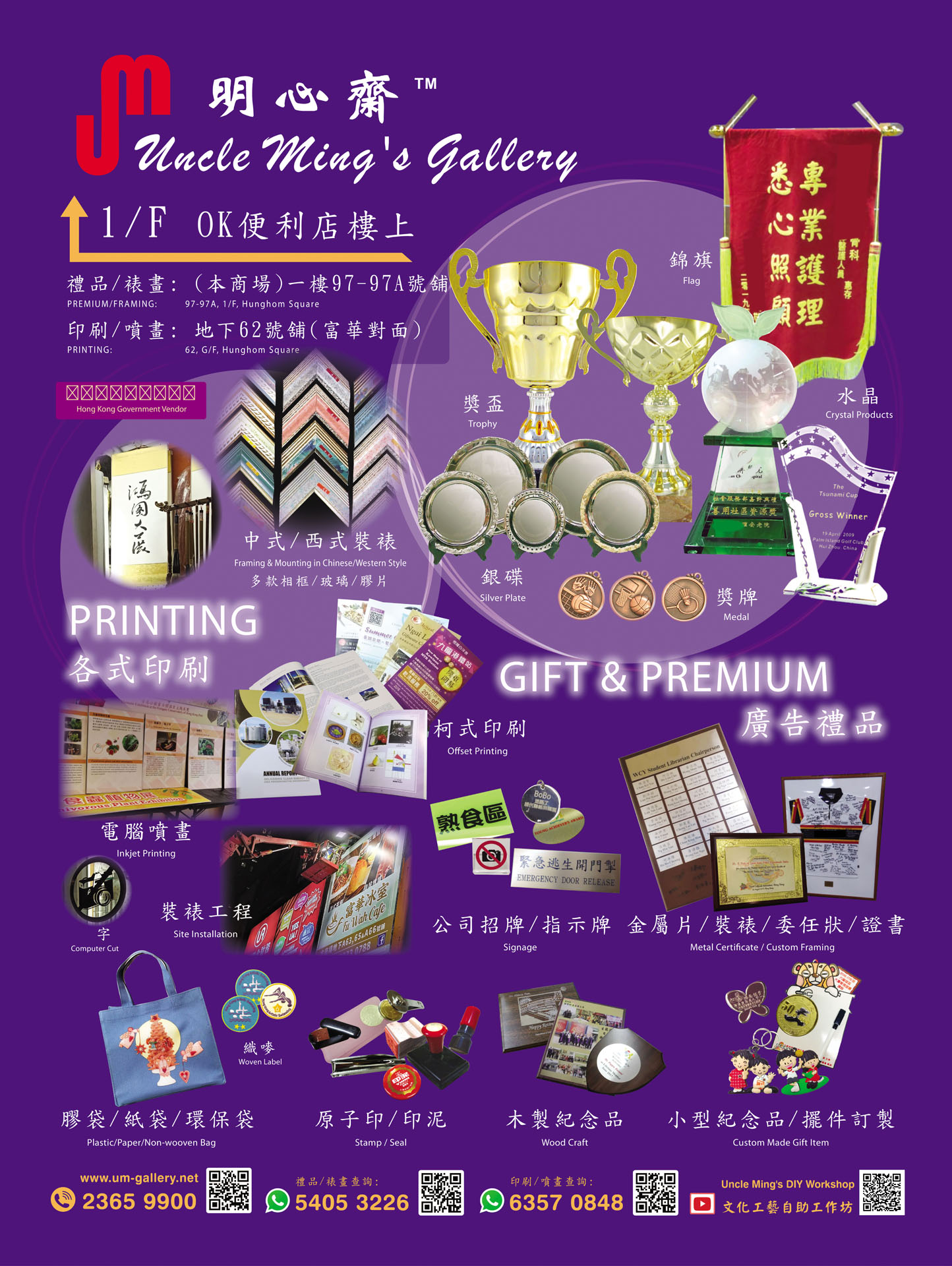 Locate Us 到訪我們
Special Notices 特別通告